Friday, April 21st, 2023 at 7pm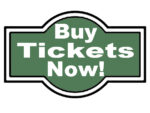 Doors, Box Office, and Concessions open at 6:00pm
Live concert
Approx 120 min
TICKETS AVAILABLE NOW
$45 General Admission
$60 Golden Circle  SOLD OUT
All tickets are $5 more on Day of Show. All seating is open within ticketed sections. Seating is first come first serve. Tickets are non-refundable, all sales final
Blues Bear Hawaii & KWXX
presents an evening with 'John Cruz LIVE'

Prepare yourself for a memorable evening as treasured Hawaiian musician John Cruz and his band makes his way to the Palace Theatre stage.
25 years later, John Cruz looks back on 'Acoustic Soul' …… Few artists in Hawaii have released such an accomplished debut recording as "Acoustic Soul." "I had left Hawaii for a while because I wanted to expand my musical being. I was searching for my musical voice," Cruz said. "I never played traditional Hawaiian music growing up. At that time, there was only one club on Oahu where you could play original music, Anna Banana's. Thus, "mama's in the kitchen" became one of the lines in Cruz's classic song "Island Style" on his album "Acoustic Soul," released in 1996.
For Videos, Music & information Go To: bluesbearhawaii.com or call 808-896-4845
Palace Theater Box Office Mon. – Fri. 10am – 3pm. hilopalace.com 808-934-7010.