Saturday April 8th @ 7:00pm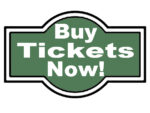 Doors and concessions open at 6:00pm
Live Concert, Opening with Irish Dancers
Approx 120 min | All ages
TICKETS AVAILABLE NOW
$45 Golden Circle
$35 General Admission
*All tickets $5 more on Day of Show. All seating is open within ticketed sections. Seating is first come first serve.
Dancing is welcome. Dancing may obstruct view of front row.
Blues Bear Hawaii & B97 B93 Presents  "An Evening with "International Celtic Stars" SEVEN NATIONS…… SEVEN NATIONS are equally at home in front of 40,000 cheering fans at an international festival, with the widely recognized, Grammy award winning, symphony orchestras, or with 300 fans in a small Midwest club, SEVEN NATIONS has created a truly hybrid sound and transient live show. The depth and complexity of SEVEN NATIONS' music is astounding, each listen reveals a deeper layer of intricacy that has been embraced by an ever growing audience. "We are lucky," says McLeod, lead singer/songwriter and founding member of the band, "because we come from two unique cultures. We love American pop and rock and roll, but we also love our Celtic roots. We want to touch everybody with our music," he continues, "and so far, we have been very, very fortunate."
The story of SEVEN NATIONS is that of a truly original and determined band that began in New York City, with members now hailing from California to Toronto, to Florida. They have for years booked their own tours and have had their own PBS & CNN specials. Throw away any preconceived notions you may have about Celtic music…this is a band that has invented its own sound and attracted a prodigious national and international following.
Seven Nations is not your father's Celtic band. With a passionate, tender, and rollicking style that winningly veers from roots and folk to dance and fusion-rock, Seven Nations has earned a growing reputation as an adventurous band with a charismatic stage presence.
"Seven Nations — the name refers to the seven original Celtic nations of Scotland, Ireland, Wales, Cornwall, Galecia, Isle of Man, and Brittany — officially began in 1993 in New York City with a standard line-up of drums, guitars, and bass," notes lead singer and guitarist Kirk McLeod.
"We soon introduced bagpipes into the show, and over time the number of songs utilizing bagpipes grew until it became obvious that they were integral to our emerging sound," says McLeod. "Most of the band members grew up playing Celtic music, and we've been performing original compositions since we began. Our instrumentation, and bagpipes and fiddle mostly, give us a distinctive sound and that's what makes us different."