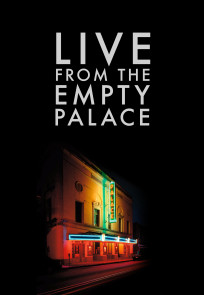 The Palace Theater is proud to present LIVE FROM THE EMPTY PALACE, a video series of live performances held in the empty auditorium of the Hilo Palace Theater.
While it's currently unsafe to gather an audience in person, we are working on ways to bring the show to you! We hope you enjoy this series highlighting our deep pool of local Big Island talent. Stay healthy, stay informed, and see you back at the Palace when it's safe out there.
Hana Hou with Na Hoku Hanohano award nominee Hāwane Rios as she performs her timely track "Warrior Rising." With the help of backup vocals, guitar and bass from supporting artists Asialynn Yap and Emma Coloma-Nakano, "Warrior Rising" is a stirring call to action off Hāwane's latest album "Together We Rise," now available on all digital platforms. Hear more from Hāwane at https://www.hawanerios.com/
Click VIEW FULL DETAILS for all Episodes!