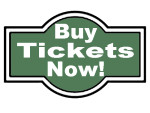 Doors will open 30 minutes prior to each film showing.
Doors will open 1 hour prior to Live Events.
Movie ticket prices for standard programming
$10.00 General
$9.00 Seniors, Students, & Veterans
Live Performance ticket prices vary for each individual show
Tickets can be purchased anytime via the link above, in person at the Box Office window or over the phone with a credit card, Monday-Friday, 10:00am-3:00pm. Box Office also opens 30 minutes prior to movie time. We accept all major credit cards: Visa, MasterCard, Discover and American Express.
*All sales are final – all tickets are non-refundable.
In the event of EVENT CANCELLATIONS, refunds or vouchers can be issued. The Palace Theater will not be responsible for the refund of any Internet convenience fees.
TICKET SWAPPING: Tickets purchased for movies and SOME Live Shows can be swapped to another day, as long as the original show date you purchased has not passed. Tickets CAN NOT be swapped or switched to another date if the original show or movie you purchased for has already passed, no exceptions.
For more information please reach out to our office at 808-934-7010
E-GIFT CARDS
Online gift cards can be purchased by clicking the button below! E-Gift cards will be sent to the email address you provide upon purchase. E-Gift cards are redeemable for any online purchases for tickets on sale from hilopalace.com OR in person at our box office, or in person at our Palace Concessions. Buying a gift card for yourself or a friend is a great way to support the Palace!