A Tribute to George Helm
September 2, 2021 @ 7:00 pm
Thursday, September 2nd @ 7:00pm
doors open at 6:30pm
The Hilo Palace Theater in partnership with the Made In Hawai'i Film Festival are proud to present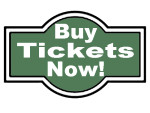 A Tribute to George Helm
A spec
ial screening event featuring the short film HAWAIIAN SOUL
accompanied by the archival documentary Kaho`olawe Aloha `Aina – George Helm
with musical guest Kainani Kahaunaele
Filmmakers in attendance
HAWAIIAN SOUL
Drama | 20 min
Against the backdrop of the 1970s native rights movement, George Helm, a young Hawaiian activist and musician must gain the support of kūpuna (community elders) from Maui to aid in the fight of protecting the precious neighboring island of Kahoʻolawe from military bombing.
Filmmaker ʻĀina Paikai in attendance to present the film 
Kaho`olawe Aloha `Aina – George Helm
Archival Documentary | 26 min
Produced in 1977 by the Protect Kaho'olawe 'Ohana, this program features scenes from the last years of the life of George Jarrett Helm, Jr. as he worked tirelessly to stop the U.S. military bombing of Kaho'olawe and inspire others to take up the cause of Aloha 'Āina (love and protection of the land).
Video of George's classroom presentations, musical performances, speeches and interactions with government are supplemented with news stories and location shots of the first landing and early occupations of Kaho'olawe.
Producer Joan Lander in attendance.