Get your weekend passes now for the Hawaii International Film Festival at the Palace from Nov 2nd-5th
Thursday Nov 2nd @ 7:00pm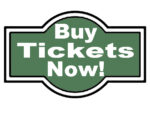 Friday Nov 3rd @ 6:00pm + 8:30pm
Saturday Nov 4th @ 3:00pm + 5:30pm + 8:00pm
Sunday Nov 5th @ 2:00pm + 4:30pm + 7:30pm
Doors, Box Office, and Concession open 30 min prior to the first film of the day
Film Festival | Ratings vary
HIFF Passes Available Now!
$40 Early Bird special (Available until Oct 10th)
$50 Weekend Pass
$10 GA per film
$9 Senior, Student, Veteran per film
All sales final, tickets are non-refundable or transferable
HIFF returns to the historic Palace Theater with an exciting slate of international and made in Hawaii films for a full weekend of screenings from Nov 2nd-5th. The HIFF PASS grants access to all screenings taking place at the Palace, a $90 value. Full film line up listed below!
As the vanguard forum of international cinematic achievement in the Asia-Pacific region, Hawai'i International Film Festival (HIFF) endeavors to recognize new and emerging talent, promote career development and original collaborations through innovative education programs, and facilitate dynamic cultural exchange through the cinema arts.
Click on the film title below to purchase individual tickets!
THURS NOV 2
7:00PM :  MY PARTNER.
Keli'i Grace (Director, ALA MOANA BOYS) returns to HIFF with a touching tale of High School crushes, cultural preservation and more. MY PARTNER follows two high school boys–Pili (Kaipo Dudoit, who was recently cast in the live action LILO & STITCH), a Native Hawaiian student-athlete standout, and Edmar (Jayron Munoz), a high-achieving Filipino student–both from different social worlds who experience romantic feelings for each other, when they are paired by their teacher to work on a final semester project together.
FRI NOV 3
6:00PM : TOKYO COWBOY
Hideki is a Japanese Salaryman who goes on an unwitting journey of self-discovery when he takes a business trip from Tokyo to a Montana cattle ranch, in the hopes of acquiring it to enter the American market in a hair-brained financial gamble. He soon gets a reality check on ranch life, facing insurmountable challenges from cultural clashes to driving his rental car where roads don't exist. Hideki soon learns the value of people, and is forever changed by the vast American frontier.
8:30PM : HOMETOWN LEGENDS + KAHUKU MANA (Short)
HOMETOWN LEGENDS is a feature documentary film about five legendary Native Hawaiian kūpuna (elders) who are masters of their craft. These Hawai'i Island legends represent paniolo (cowboys), lawai'a (fishermen), po'e ulana (lauhala weavers), pahu (drum) carvers and hoe wa'a (canoe paddling) – cultural practices that were passed down from generations of their kūpuna. Through their stories of resilience, we are reminded of what truly matters – identity, 'ohana (family) and aloha 'aina.
KAHUKU MANA (Short) Directed by Ryan Travis
For decades, Hawai'i has produced some of the best football players in the game. When the Kahuku High School Red Raiders endure the tragic deaths of three coaches in a short span, the team and community draw inspiration from within, rallying into the state playoffs while honoring the culture that provides the unifying foundation of their lives.
Oahu's North Shore loves the game of football, infusing the sport with the spirit of mana that binds and unifies generations. The players who suit up for the Kahuku Red Raiders are an integral part of the community, and the games are special events that bring everyone together. This film takes us inside the Kahuku program as it attempts to compete with its wealthier private school rival, all while coping with the tragic deaths of multiple coaches and the cultural challenges that threaten the area's long-treasured way of life. Fans rally behind the Red Raiders as they channel a collective spirit, embarking upon an unforgettable playoff run.
SAT NOV 4
3:00PM : MADE IN HAWAII SHORTS 1
Short films included in this program: KALA; SPIDER; AIKANE, SUNSET ON 44; HOMESTEAD; MY BROTHER
KALA – narrative
At the request of their dying father, two estranged brothers reluctantly set out to catch a kala fish with a Hawaiian throw-net, allowing them to express long-held feelings in an attempt to heal the deep hurt that drug addiction has brought to their family.
SPIDER – narrative
A young mother struggles with her mother's death as her daughter struggles to share her mother's love with an incoming baby.
AIKANE – animation
A valiant island warrior, wounded in battle against foreign invaders, falls into a mysterious underwater world. When the octopus who rescued him transforms into a handsome young man, they become aikāne, bound by love and trust, and an epic adventure begins.
SUNSET ON 44 – narrative
A young fugitive desperately tries to make enough money to escape the island of Oahu with his younger sister, all by moving contrabands with his estranged friend on the streets of Kaneohe, Hawaii.
HOMESTEAD- documentary
A local farmer Liane works on her Japanese cucumber farm with only the help of her grandson Aiden, and her husband Boun, with hopes to return to her home in Laos and reunite with her children after 20 years.
A local farmer Liane works diligently on her Japanese cucumber farm with only the help of her husband Boun, and her grandson Aiden, who she has raised since he was a small child due to the early separation of his parents. Aiden and Liane have grown close as they both work together to continue to save up enough money for Liane to eventually return to her homeland of Laos, where she can be closer to her children after 20 years.
MY BROTHER- narrative
At rugby training, Malu knows time is against him, but his support for his sister Alofa will not be deterred.
5:30PM : KEEPER OF THE BAY + KAHULI (Short)
KEEPER OF THE BAY, the documentary, follows the story of a native Hawaiian woman, Cindi Punihaole, and her determination to continue her family's place-keeping heritage in the face of profound cultural change and human environmental stressors occurring in Kahaluʻu Bay on the Big Island of Hawai'i.
KĀHULI – documentary short
Hawai'i's native snail species, which play significant roles in our ecosystem and Hawaiian culture, face an emergent threat and are rapidly disappearing. A documentary that encourages reflection on our relationship with the rapidly changing natural world and shows us that even the smallest species are worth saving.
8:00PM : A GREAT DIVIDE
Seen through the eyes of a Korean American family that leaves the Bay Area for small-town Wyoming after experiencing devastating loss, A GREAT DIVIDE addresses the emotional and psychological impact of racism and xenophobia on Asian Americans, the loneliness and sacrifice of immigrant sojourners and the generational burden of expectations that weigh on their children. But it's also a story about a family repairing itself after tragedy, a young man breaking out of his shell and finding love, reconciliation and redemption.
SUN NOV 5
2:00PM : MADE IN HAWAII SHORTS 2
Short documentary films included in this program: HOKULE'A: FINDING THE LANGUAGE OF THE NAVIGATOR; HO'OLOU HOU; KA'A'UME'UME: NAVIGATING HOME; SEEING WITH HAWAIIAN EYES
HOKULE'A: FINDING THE LANGUAGE OF THE NAVIGATOR – documentary
In 2006, cultural anthropologist Wade Davis sailed with master navigator Nainoa Thompson to learn about the art of wayfinding. Fifteen years later the two explorers contemplate the mysteries of traditional navigation and a future inspired by the language of the navigator.
HO'OLOU HOU- documentary
Hoʻoulu Hou honors the life and legacy of ʻĪmaikalani Kalāhele, a Kanaka Maoli musician, poet, artist, and activist from Nuʻuanu, Oʻahu.
KA'A'UME'UME: NAVIGATING HOME – documentary
Six Kānaka ʻŌiwi weave a story of grief, hope, wisdom, and struggle in navigating diaspora and returning to their homeland.
SEEING WITH HAWAIIAN EYES – documentary
"Seeing with Hawaiian Eyes" follows Lehia, as she establishes an indigenous farm with her partner Brad and father Ricky, preserving the Native Hawaiian culture. Together, they perpetuate practices through agroforestry. Along the way, they explore the profound impact of the Kaho'olawe bombings. Witness their commitment to a sustainable future deeply rooted in traditions.
4:30PM : TRILOGY: NEW WAVE + HOMECOMING (short) + STOKER MACHINE (short)
Three young, talented surfers (Griffin Colapinto, Hawai'i's own Seth Moniz and Ethan Ewing) head to the edge of the Pacific to train for an upcoming competition season. With completely different backgrounds, personalities and style, they still share one universal characteristic: the ability to blow minds in the water and redefine the parameters of modern day surfing. TRILOGY: NEW WAVE is the highly anticipated sequel to the first TRILOGY that was released over fifteen years ago.
HOMECOMING
The journey to bring the gold home to Hawaiʻi.
Hawaiʻi is the birthplace and cultural center of surfing. As a new Olympic sport, surfers from Hawaiʻi play a critical role in perpetuating surfing traditions and pushing the sportʻs progression while celebrating the vision of Duke Kahanamoku, the father of modern day surfing. Twelve of the top elite surf athletes, aptly named in Dukeʻs honor as the Ambassadors of Aloha, are selected to travel internationally and compete in an Olympic sanctioned event against over four hundred competitors and forty-five nations in the ISA World Junior Championships. This documentary recounts their journey to El Salvador, as they compete through nine days of grueling competition to bring the gold home to Hawaiʻi. These athletes are world champions, gold medalists, and future Olympic hopefuls representing Hawaiʻi and our sport with pride.
STOKER MACHINE
Stoker Machine is an award winning animated surf documentary. Chad Campbell, an expert surfer discovers a mysterious surfboard on the big island of Hawaii. The retro board provides only a phone number and an email address as clues to its origin, leading Chad to accidentally uncover a central-coast California surf legend. The man they call, "Stoker".
7:30PM UNCLE BULLY'S SURF SKOOL (40M)
Surf instructor "Uncle Bully" uses his unique approach to life (in and out of the water) along with his power of simply being present to reach and teach the minds of at-risk youth by sharing surf culture, ocean respect, and kindness with them.
This is a mid-length doc about a surf school in Lahaina. Many of the students featured lost their homes in the recent fire disaster.