Tickets are available now for this one of a kind, multi-media live concert event on July 28th!
Friday July 28th @ 7:00pm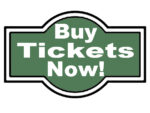 Doors & Concessions open at 6:00pm
Live Concert
TICKETS AVAILABLE NOW
$46 Priority Orchestra
$36 General Admission
*All tickets $5 more on Day of Show. All seats are assigned at time of purchase. Tickets are non-refundable, all sales final. 
"A Journey through the 60s" is the ultimate salute to the music of the 1960s. This double bill show features Fourever Fab, performing the best of The Beatles, AND Sixtiesmania covering all the other great groups from this decade. Having performed all over the world, this show is finally touring Hawaii! If you love the music of the 1960s, you cannot miss this incredible multimedia show.