Tickets available now for ONCE ON THIS ISLAND, opening on Friday, October 6th.
OPENING NIGHT PERFORMANCE : Friday October 6th @ 7:00pm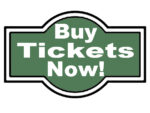 Saturday October 7th @ 7:00pm
Sunday October 8th @ 2:30pm
Friday October 13th @ 7:00pm
Sunday October 14th @ 7:00pm
Sunday October 15th @ 2:30pm
Friday October 20th @ 7:00pm
Saturday October 21st @ 7:00pm
CLOSING PERFORMANCE : Sunday October 22nd @ 2:30pm
Doors, Box Office, and concessions open 1 hour prior to showtime.
Click on the showtime above to purchase tickets
Musical Theatre with Live Band | approx 120 min
Family Friendly
EARLY BIRD TICKETS available from Sept 5th through 12th
$25 Priority Orchestra Seating
$15 General Admission
Standard Ticket Prices
$35 Priority Orchestra Seating
$25 General Admission
$10 Keiki 12 and Under
All tickets $5 more on Day of Show. All sales final. Tickets are non-transferable or refundable. All seating is assigned for this production. Seat numbers are selected at the time of ticket purchase.
The Friends of the Palace Theater is proud to present our 21st annual Fall Musical production : ONCE ON THIS ISLAND
Show synopsis: An island of storytellers come together to tell a story of love, bravery, and strength…the story of the peasant girl, Ti Moune. An orphan, chosen by the Gods, is taken into a simple and loving family, Though content, she feels like she was destined for something more. After a terrible accident caused by a wicked storm, Ti Moune falls for a handsome, ailing, stranger whom she tries desperately to nurse back to health. She bargains with the Gods for his life, but to do so she must make the ultimate sacrifice. This sets our young peasant girl on the ultimate quest to answer the age old question, can love conquer death?
Directed by Jennie Kaneshiro & Jennifer Eng
Choreography by Mana Ho'opai, Jasmine Serrano
Music Director Damien Stack
Vocal Coach Josh Payne
Book & Lyrics by Lynn Ahrens
Music by Stephen Flaherty
Based Upon The Novel, "My Love, My Love" By Rosa Guy
ONCE ON THIS ISLAND
is presented through special arrangement with Music Theatre International (MTI).
All authorized performance materials are supplied by MTI, 423 West 55th Street, New York, NY 10019 Tel (212) 541-4684 Fax: (212) 397-4684
www.MTIShows.com