Tickets are available now for the Hawai'i Performing Arts Festival opening event: The Spirit of Hawai'i.
Saturday, July 1st at 7pm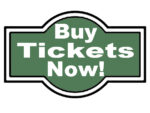 Doors, box office and concessions open at 6pm
Live Show
TICKETS ON SALE NOW
$45 — Priority Orchestra Seating
$30 — General Admission
*All seating is open within ticketed sections. Seating is first come first serve. Tickets are non-refundable, all sales final
The Hawai'i Performing Arts Festival celebrates the rich culture of Hawai'i in this transcendent festival opening event: THE SPIRIT OF HAWAI'I, featuring a performance by Blayne Asing. All proceeds will support the HPAF Scholarship Fund for local high school students.