Get your tickets now for the Palace's first ever variety talent show competition on May 13th!
SATURDAY May 13th @ 7:00pm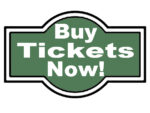 Doors and concessions open at 6:00pm
Live show | Family Friendly
approx 90 min
TICKETS AVAILABLE NOW
$40 Priority Orchestra
$20 General Admission
$10 Children 12 and under
*All tickets are $5 more on Day of Show. All seating is open within designated sections, seating is first come first serve. Tickets are non-refundable, all sales final. This show is a Palace Theater Production, all proceeds from the event go directly to realizing the mission to revitalize, restore and sustain the historic venue.
The Palace's first ever variety talent show competition, with 13 finalists performing for the Grand Prize of $1000.
Join us for an evening of music, aerial, dance, and so much more. Cheer for your favorite performer as all acts are eligible for the Audience Choice award.
Meet the Judges:
Ikaika Marzo, Kristian Lei, Loeka Longakit
The evening is MC'd by Ku'ehu Mauga.
Performing in this year's competition are:
Corinne Quinajon, Karena Asejo, Legacy Studios – Zaira Hahn, Abrea Hahn, Olga Arianoff with featured backup dancers,  Jonah Polloi & Ari Kai, Hayden James, Noel Kim, Jaden Dinkel & Elena Dinkel, Andre Reneau, Megs Seeley, Kiera Mazurik, Aleah Kay, Skylee Hiraki, Centerstage Demo
See you at the Palace!