Tickets available now for this concert event on Saturday Feb 25th!
Saturday February 25th @ 7:00pm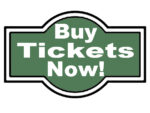 Doors and concessions open at 6:00pm
Blues Bear Hawaii & B97/B93 are proud to present Mardi Gras '2023 featuring C.J. CHENIER & THE RED HOT LOUISIANA BAND    THE CROWN PRINCE OF ZYDECO
Live Blues and R&B concert
Approx 120 min
TICKETS AVAILABLE NOW
$55 Golden Circle
$45 General Admission
All tickets are $5 more on Day of Show. All seating is open within ticketed sections. Seating is first come first serve. Tickets are non-refundable, all sales final
There will be plenty of MARDI GRAS BEADS and Lucky's Lunch Shop is offering some tasty Cajun fare!                                                                                                                                                                                    The Crown Prince Of Zydeco C.J. Chenier & The Red Hot Louisiana Band delivers a killer mix of Zydeco, Creole, Funk, Blues and Rhythm & Blues. As C.J. says "You can't sit down" This will be a "to much fun" PARTY! for the whole Family Come one come all and Bring your dancing shoes! Hope to see you all at this one!
All Ages welcome & Dancing will take place. Dancing may obstruct view of first row seats.