Tickets are available now for this Fundraising May Day celebration featuring live performances from Kulāiwi and Kainani Kahaunaele. Ticket sales support the Kupuna Component of Hawai'i Island.
Sunday April 30th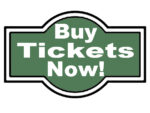 Lei Contest from 2:00-3:00pm free to view in lobby
Concert 3:00-6:00pm ticket required for entrance
Doors and concessions open at 2:00pm
Ka Piko O Ka Lei Lehua O Keawe proudly presents this Fundraising Concert Event
TICKETS AVAILABLE NOW
$30 General Admission
$45 Priority Orchestra Section
* All tickets $5 more on Day of Show. All sales final. All seating is open within purchased sections.
To participate in the Lei Contest: please email gurlygurly@gmail.com for further information & registration details.
Silent Auction will be set up in the lobby, item bidding will start with doors opening at 2:00pm. Winners will be announced during the concert portion of the event.
Concert Event featuring live performances from Kulāiwi with Hālau Hula Kauluola & Kainani Kahaunaele with Hula Hālau O Kou Lima Nani 'E.
Funds raised from this event directly support The Kupuna Component of Hawai'i Island (Ka Piko O Ka Lei Lehua O Keawe) to produce the annual Statewide conference entitled "Aha Kupuna" in June of 2023. This is an event kūpuna attend to expand their knowledge base, better equipping themselves to impart information to children of all ages in fresh and exciting ways.
Kulāiwi will perform accompanied by Hālau Hula Kauluola.  
Individually, these three artists have a number of Nā Hōkū Hanohano Awards between them. Lehua Kalima is one-third of Hawai'i's beloved Nā Leo Pilimehana. Shawn Pimental is a Grammy nominated producer, and he and Kawika Kahiapo have performed with countless island and national favorites. Kulāiwi just recently received the honors of the 2022 Nā Hōkū Hanohano Album of the Year Award, Hawaiian Album of the Year Award, Group of the Year Award, and Hawaiian Engineering Award of the Year. Together, the synergy they create is both heard and felt by their audiences.
Kulāiwi means "land of my ancestors." With soaring vocals, island harmonies and a folk vibe, along with an easy-going charisma and witty banter, they are committed to telling the stories of Hawai'i – the land and the people – from their Indigenous points-of-view. Their prodigious talents as lyricists and composers create music imbued with Hawaiian values and ways of seeing and living in the world. Both their original songs and their selections of Hawaiian classics are inspired by diverse musical styles and reflect their passionate commitment to their islands.
Kainani Kahaunaele with Hula Hālau O Kou Lima Nani 'E.
Kainani Kahaunaele is a mele (Hawaiian song) enthusiast, singer, songwriter, teacher, and musician. She was born and raised in Anahola, Kauaʻi and has lived in Hilo, Hawaiʻi for 27 years as an advocate for Hawaiian language revitalization and the perpetuation of Hawaiian music through education and performance.
While earning her B.A in Hawaiian Studies and Master's degree in Hawaiian Literature at Ka Haka ʻUla o Keʻelikōlani College of Hawaiian Language and Literature of UH Hilo, this talented songstress started singing professionally and composing traditional songs (haku mele) as Hawaiian language curriculum for ʻAha Pūnana Leo (a pioneering Hawaiian language revitalization program). It also encouraged and promoted the documentation of our current history through mele and garnered five Nā Hōkū Hanohano Awards along the way for her CDs Naʻu ʻOe (2003) and ʻŌhai ʻUla (2010), including Haku Mele of the Year (Composer of Hawaiian Song award), Hawaiian Language Performance, Most Promising Artist, and the highly coveted Female Vocalist of the Year establishing Kainani as one of the most notable talents of her generation.
Kainani's proficiency in haku mele attracted many renown artists such as Weldon Kekauoha, Aaron Salā, Nā Leo, Lehua Kalima & Shawn Pimental, and Kapono Nāʻiliʻili to record her original mele while numerous hālau hula have danced her songs in Hawaiʻi and around the world. She has also recorded with many artists from Hawaiʻi including Kealiʻi Reichel, Kaumakaʻiwa Kanakaʻole, Kekuhi Kanahele, Manu Boyd, Shilo Pā, Moemoeā, and with her former band Kahikina. She was also part of Project Kuleana's inaugural videos Kaulana Nā Pua and All Hawaiʻi Stands Together, and Playing For Change's Natural Mystic. Her songs have been featured on Hawaiʻi 5-0, Hawaiʻi Skin Diver, ʻŌiwi TV, three Kamehameha School Song Contests, several Merrie Monarch competitions, and in the sci-fi comedy drama film Strange Frame: Love & Sax. Also known for her warm dynamic vocal abilities, Kainani's charming voice amplifies the imagery of the songs, enabling delightful encounters with the poetry she delivers.