Tickets available now for Stephen Inglis Cuts the Dead Some Slack, live in concert on Friday August 18th!
Friday August 18th @ 7:30pm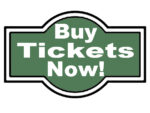 Doors + Concessions open at 6:30pm
Live Concert
TICKETS AVAILABLE NOW
$25 Earlybird Special GA
$35 General Admission
$50 VIP (Priority Orchestra Seating with extra leg room)
*All tickets $5 more on Day of Show. All seating is open within ticketed sections. Seating is first come first serve. Tickets are non-refundable, all sales final
Blues Bear Hawaii and B93 / B97 Presents Stephen Inglis Cuts the Dead Some Slack and more!
Grammy nominated Na Hoku Hanohano winning artist, Stephen Inglis takes you on a transportational slack key journey through the songbook of the Grateful Dead, Bob Dylan and more!
Just as the Grateful Dead's catalog has proven friendly to reinterpretation by artists as wide ranging as Elvis Costello, the Indigo Girls, Wilco, Burning Spear, Wake the Dead, and Gyan and Terry Riley, so the rippling fingerstyle technique of slack key guitar (kī hōálu) proves itself—in the hands of Honolulu native Stephen Inglis—dreamily appropriate for playing more than Hawaiian music. In the case of this engaging double CD, it's the melodies of Jerry Garcia and Bob Weir that benefit from the relaxed pace and open tunings made famous by Gabby Pahinui, Raymond Kāne, and other masters who "slacked" the strings of their guitars. Multitracking his Lowden acoustic guitar, electric lead guitar, and Kanile'a guitarlele, Inglis, who previously recorded a covers project called Slackin' on Dylan, brings a com- bination of precision and ease to such iconic tunes as "Scarlet Begonias," "Cassidy," "Ship of Fools," "Ripple," "Dark Star," "Wharf Rat," "Brokedown Palace," and "It Must Have Been the Roses." His pleasant singing voice shares Garcia's fragile reediness, and his modal and bluesy solos owe a bit to Captain Trips, as well. David Gans adds harmony vocals on some of the 13 studio tracks and is a guitar- playing member of the Stephen Inglis Project, the band that recorded the three extended bonus tracks—"Bird Song" (plus jam), "Stella Blue," and "Days Between"—live in Honolulu. Fans of the Dead (especially of the American Beauty/Workingman's Dead period) and of slack key in general) should derive equal plea- sure from this smoothly flowing set.
– Derk Richardson
AcousticGuitar.com 81
– Lee Zimmerman
"Stephen Inglis is a versatile artist. He crosses genres, yet his music always radiates integrity. Born and raised in Honolulu, he is a Grammy-nominated musician. He records and tours with the most respected traditional musicians. His duet album with legend Dennis Kamakahi, Waimaka Helelei, won Hawaii's highest musical honor, a Na Hoku Hanohano Award, and the CD is on permanent display at the Smithsonian Institution in Washington, DC. Barely out of his teens, Stephen formed a group with legendary Grateful Dead drummer, Bill Kreutzmann." (sc. stepheninglis.com)
A Blues Bear Hawaii Production  "Keeping The Music Live"