Tickets are available now for the Nā Hōkū Hanohano award winning STREETLIGHT CADENCE with special guest HIGGS, live in concert on Friday April 14th.
Friday April 14th @ 7:00pm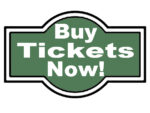 Doors and concessions open at 6:00pm
Streetlight Cadence with special Guest HIGGS live in concert!
Live Benefit Concert
Approx 120 min
TICKETS AVAILABLE NOW
$45 Priority Orchestra Seating
$30 General Admission
All tickets are $5 more on Day of Show. All seating is assigned, all sales final. Ticket sales benefit the historic Palace Theater.
From the sidewalk to the stage, Streetlight Cadence will have you smiling, singing, and hopping on your feet before the evening's end. A welcome departure from cookie-cutter pop music playlists – in an amazing display of lyrical storytelling and instrumental prowess.
Originally formed in Honolulu, Streetlight Cadence has captured the hearts of many through their warm spirit and electric sound. You'll know from the moment the show starts that this will not be an ordinary concert. It's been a decade of living rooms and stadiums, but every audience adds something new. On the largest stages, the band pays homage to their busking days while bringing acoustic thunder to the most intimate settings. They even made an Emmy®-nominated television series about it! Really, it's unsuspecting and welcoming, for friends old and new. If you dig acoustic folk rock vibes with hints of classical and bluegrass, and are looking for a spectacular show with a bunch of down-to-earth musicians that feels like hanging out with family – Streetlight Cadence won't disappoint.